Winning a Job in Finance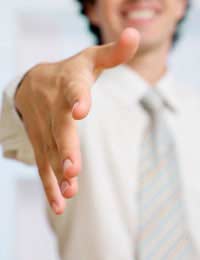 Winning a job in finance is not all about having the right qualifications. Many candidates, especially those that are new to the employment process, make mistakes that will guarantee the other candidate gets selected.
Finance jobs such as accounting positions are highly sought after and there will be competition, so ensuring you do your homework prior to the interview will be advantageous.
Apply For The Job You Really Want
There are many different finance jobs and job sectors available. If you are a qualified accountant search for accounting jobs in a sector that will interest you. This should be a long term career choice, many people make the mistake of choosing the wrong job sector. If you want an accounting career in the media or charity sector then apply to these areas only. By doing this you will bring much more enthusiasm to the interview process and it will come across to interviewers.
The First Finance Career Contact
If you have seen your dream finance job advertised and are thinking of applying then keep a few things in mind.Always read the vacancy advert carefully and follow the application procedure to the letter. If the company asks for a covering letter then you must send one, not an email. If they ask for an email then make sure that it has the formality of a covering letter not a casual introduction with a few comments about your qualifications. These are the first impressions that the company will have of you, and you need to act professionally.
Tips for a Covering Letter
If you write a bad covering letter then you will drastically cut your chance of winning the jobs you apply for. In fact if the covering letter is seriously bad then it will cut the chances of you even reaching the interview process. Points to remember when writing a covering letter should include:
Spelling and grammar check, and then have someone else check it for you.
Do not send out a generic cover letter, the letter should be aimed specifically towards the company you are applying to.
Do not write pages, four paragraphs should be enough.
If the advert has mentioned necessary skills then give some examples of your experience with these skills.
Find out who will be dealing with your interview or application and address the letter to them.
If a CV is required make sure it is up to date and concise.
The Covering Letter Paragraphs
Most companies will be inundated with job applications and will only have time to scan the covering letter before the actual interview. Keep the letter brief by focusing on four main points; why you are actually applying for this job, what you can offer the company, your present employment, and a closing paragraph requesting a meeting. Also remember to get your application in early; do not get stuck at the bottom of the application pile.
Research the Intended Company
A major mistake many job candidates make is not researching the company they are applying to. It is vitally important to obtain as much information as you can about the company if you want to make the right impression. Information on most businesses can be found on the Internet; companies will now usually have their own websites. However, you can always phone the company and ask for information. By doing this you will appear proactive and it will show that you are taking the interview process seriously.
The Interview Process
Regardless of whether you are applying for accounting jobs or a job as an office manager you should have a friendly yet professional appearance at the interview. Body language is very important; always make eye contact with the interviewer, and remember to smile. Memorising the names and job roles of those who will be conducting the interview will be helpful. Wearing smart clothing will impress especially with finance jobs where a professional appearance is a must.
Other Interview Tips
Ask questions about the job role but not about sick pay and time off. Stick to the positive aspects of your previous jobs; do not dwell on any negative aspects. Take your time to think about your answers to interview questions, do not blurt out the first thing that comes to mind. It is okay to be nervous; most interviewers expect this and will not rule it against you. If there is an interview panel make sure you give your attention to all the members do not just focus on one interviewer. Remember, never be late for an interview, there really is no excuse for lateness on such an important day.
There is never any outcome guarantee when it comes to applying for jobs. However, following the above guidelines should ensure that you have given yourself a fighting chance of winning your ideal job.
You might also like...