Is a Banking Career the Right Choice for You?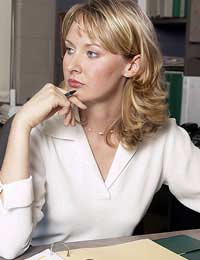 If you are looking for excellent career prospects with a good salary and bonuses then a banking career may be the right choice for you.
There are many different banking jobs and many different areas of the banking world. If you have the right personality, aptitude and financial mindset then a banking career may be a good fit.
Why Choose a Banking Career?
When planning a career many people will consider banking simply due to the excellent salary and benefits packages. But if job satisfaction is as important as a good salary then you should find out what is involved in the world of banking. Working for a bank can be varied and exciting. It can involve travel and meeting a variety of different people. But it can also involve long hours, a major percentage of which will be working in an office. People who are financially minded should find the work to their taste and talented people can progress quickly up the career ladder.
Diversity of Banking Jobs
Banking isn't just about sitting at a window dealing with customers needs, although that can be part of the job. There is a huge diversity of jobs within the banking world. If you are career planning and searching for the right financial job then a small selection of banking careers includes:
Customer relations
Accountants
Financial advisors
Financial analysts
Financial sales
Bank managers
Telephone customer services
Business analysts
The Right Personality for Banking
Knowing if you have the right personality for a career in the banking world will be beneficial. A large number of banks now use personality testing methods as part of the interview process to find out if potential employees will fit well within their company. Personality types for a career in banking generally tend to be analytical, people friendly, orientated towards helping people, financially minded and good communicators. There are companies that can supply these testing methods for individuals that would like to find out their own personality type in relation to intended careers.
Salary and Benefits
If you are motivated by money then a banking career may be a good choice. Salaries are usually excellent and career progression can be rapid depending on qualifications and talent. Bonuses and performance related pay additions can also top up a salary. Sales staff in banks can also earn good commission as well as their base salary. Banking is a very profitably industry and employees will be rewarded for their hard work in terms of bonuses, commissions, perks and reward schemes, and host of discounted financial products.
Know What Motivates You
Knowing the work aspects that really motivate you will also help in deciding if a banking career is right for you. A long term career view will help you to get the most from a banking career in terms of goals and salaries. There may be a lot of extra work in terms of financial study to develop your career. The hours in banking can be long and job commitment is vital. A large amount of banking work is sales based and employees need to be comfortable with this type of work and lifestyle. If you are motivated by hard work, making money and want to be part of a large financial institution then a career in banking may be a good option.
If you have the view that a bank job is nothing but sitting at a desk analysing stocks and shares then think again. A career in banking can be exciting, challenging and financially rewarding. There is a huge diversity of jobs available within the banking world and for those with the right qualifications and mindset this can be a very good career choice.
You might also like...
I am a security guard, but I've always wanted to pursue a career in banking. Seeing that I have no knowledge of the field how can I get started? What should be my first step? Should I pursue an accounting or finance degree?
Tai
- 18-Jan-20 @ 2:17 PM
I just came from Africa but my bigdream is to work in the bank; but i don't know which course should i start for. Im just a togolese baccalaureate .
Parrish
- 26-Jan-18 @ 9:29 PM
@Noshi - I'm afraid we can't be seen to be recommending courses directly - you would have to search online for an international banking course. I hope this helps.
AFinanceCareer
- 6-Mar-15 @ 1:45 PM
I have graduate degree form Punjab university of Pakistan I have been working in bank for 3 years as operational department in pakistan. I wish to continue banking career in England would you please guide which kind of course I should do? Thanks
Noshi
- 5-Mar-15 @ 2:00 PM
Good day maam/sir, i would just like to know if males are much welcomed or fit in to this banking world? I am a CpE 3rd year student but i like to shift to BSBA major in banking and finance.,i am quite a computer literate. Is there many companies hiring males applicant for the said field or mostly females are prioritize? hoping for your answer. thankyou
Rj
- 12-Aug-12 @ 11:12 AM
This is a good site I got a lot of knowledge from it and found what I was searching for. thanx a lot.
kirti
- 15-May-11 @ 6:17 AM