Qualifications Needed for an Insurance Career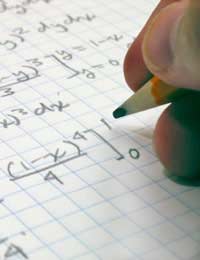 There are a number of qualifications needed for an insurance career, especially if you are intending to progress up the career ladder. Gaining these professional qualifications will not only give you a better understanding of the business but will also give you enhanced technical knowledge and required skills.
Why Qualifications are Necessary
The insurance sector is an ever changing business and keeping up with the latest developments is necessary. Statutory regulations laid down by the Financial Services Authority (FSA) require employees in the insurance sector to be fully competent within their job roles. Having professional qualifications will also help you to progress higher within your insurance career, and can open the doors to a many more insurance jobs. Competition for the best insurance jobs is intense and having the right qualifications will give you a fighting chance to land your ideal job.
Where to Gain Insurance Qualifications
One of the most respected organisations within the insurance sector is the Chartered Insurance Institute (CII). The CII is the main organisation to obtain qualifications for those who are intending on an insurance career or those already working within this sector. The CII has a wide range of qualifications available to those working in the fields of insurance, financial services and mortgages. Their learning and development qualifications are second to none regardless of the role that you play within the insurance field.
Types of Insurance Qualifications
Whether you are an insurance broker, an underwriter or a claims adjuster there will be a professional insurance qualification to suit your needs. Qualifications from the CII include:
MSc in Insurance and Risk Management
Advanced Diploma in Insurance
Lloyd's and London Market Introductory Test (LLMIT)
Certificate in Contract Wording
Fellowship of CII
Certificate in IT for Insurance Professionals
Award in Insurance
These qualifications are all industry recognised and they can be built upon. How long you take to obtain these qualifications is down to your own commitment. You will obtain credits for each unit, and these credits are permanent. You can then decide to study further and add to these credits to obtain full diplomas.
Approach Your Employer
If you are already employed within the insurance sector then you should ask your employer about company training policies. Some of these qualifications will be a necessity within job roles. If your employer feels that gaining these qualifications will make you more of an asset within the company then they should pay for exams and study time. An employer who is going to invest time and money will usually be looking for at least a good level of commitment from you towards their company.
Insurance Jobs without Qualifications
If you are considering a career within the insurance sector but do not have qualifications then consider entry level jobs. Entry level jobs such as finance assistants and administration jobs should be available to those with good A level passes. Once you have your foot in the door then in house training and professional qualifications can be achieved if you have the aptitude for this type of work. The insurance sector will accept graduates from a wide range of fields but those with financially related degrees will be looked on favourably.
Extra Qualifications, Extra Salary
Gaining qualifications does take time and effort on the part of the employee. If often means sacrificing evenings and weekends to study. However, once gained, professional qualifications are the route to higher jobs with higher salaries. The CII qualifications are highly respected within the insurance sector, and qualifications such as the Fellowship of the CII are the highest ranking in this sector. The higher the qualification the higher you should be able to progress within your insurance career, and salaries should reflect this progression.
Gaining professional job related qualifications is the best way to move forward in any business. The time and effort you have taken to gain these qualifications will be recognised by employers as a sign of commitment. For more information on qualifications within the insurance sector go to the Charted Insurance Institute website and read up on the benefits of gaining these important qualifications.
You might also like...
Such an ever changing environment that you clearly haven't kept up to date with. Financial Services Authority ceased to exist in 2013.
FCA/PRA
- 30-Jan-20 @ 11:49 PM
Am a B.sc holder in insurance and will like to apply for the CII How will I apply and where at this South East, Nigeria And also am searching for job in any insurance company in Nigeria
Gentle Lion
- 5-Jul-19 @ 11:58 PM
Please help me get a job in an insurance company in South Africa.
hloni
- 4-May-17 @ 2:48 PM
i trully am interested in the insurance industry and would like to find out how i can get qulifications and how i can expand myself in the insurance sector.
cal
- 29-Dec-16 @ 5:20 PM