Is it Really Worth Taking an MSc in Finance?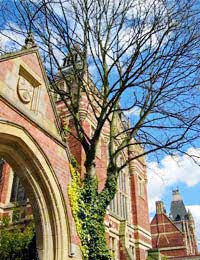 The number of Masters of Science degrees, or MSc courses, available in financial qualifications has increased dramatically in the last few years. But does an MSc in Finance actually improve your employability? More importantly, does the potentially salary you can earn after gaining an MSc justify the expense of such a qualification?
Why Take an MSc?
MScs in Finance are proving extremely popular with graduates, many of whom are reluctant to step into the competitive world of employment within the financial industry without having an extra weapon in their armoury.
The MSc is designed to be one such weapon, as it provides students with a better technical grounding in various financial subjects.
Students are also choosing to take MScs as a way to defer their entry into the employment world until after the jobs market has recovered from one of the deepest recessions in living memory.
In recessionary times it makes sound sense to stay in education as long as possible, as it improves your qualification status and increases the likelihood of obtaining a higher paying job once qualified.
Demand for MScs is Growing
In the UK there are several MSc courses in Finance and finance-related subjects available in universities such as Cambridge, the London School Of Economics, Oxford and Cass Business School.
MScs are, however, also available from the so-called 'second tier' universities such as Bath, Birmingham, Leeds and Newcastle. More universities are expended to follow suit and expand their MSc curriculum to cater for the increased demand for finance related courses.
How Expensive is an MSc?
As you might expect, a Masters in finance is not going to be cheap, regardless of which university you chose to study at. Most courses cost on average between £22,000 and £26,000.
The hope, of course, is that once you have graduated, your improved salary will quickly mean that your MSc pays for itself. In reality, however, this is not always the case.
It is believed that those students who graduate with a Masters in Finance can expect to earn a basic starting salary around the £35,000 mark. A graduate trainee in investment banking can expect to top that, with average earnings between £35,000 and £38,000.
Students should also note that an MSc is not necessarily the fast-track to getting a place on an investment banking graduate recruitment scheme either. The Cass Business School estimates that just a quarter of their MSc students go on to gain graduates places within the investment banking industry.
Instead, the majority go on to find roles within asset management, insurance, regulation and consultancy work. All noble professions, but where an MSc is not considered strictly necessary for success.
So just how valuable is an MSc?
It should be said that an MSc is invaluable in demonstrating a potential candidates level of commitment and their knowledge of the financial industry. It's likely to make your interview experience a lot easier, and will allow you to hit the ground running in just about any role.
Graduates should also note, however, that it is by no means that any job that they apply for will afford them special treatment over and above a potential recruit with a graduate degree.
You might also like...