Are You Right for Career in Finance?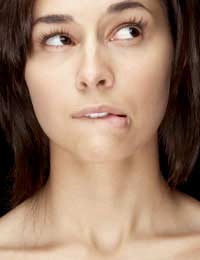 Before you start your career search the first question that needs to be answered is, are you right for a career in finance?
You may already be considering this question before choosing to study for financial qualifications or after actually qualifying. A career in finance can be rewarding and have many benefits but finance jobs are not for everyone, and career options should be carefully considered.
The Right Career for You
It is a lucky person who knows the right career path from a young age. Unfortunately not everyone knows whether or not they will be suited to a job. Talking to people such as careers advisors will give an indication of what to expect within a career in finance but actual experience of the job sector will be useful. If you are unsure about whether or not a career in finance is for you, and you have enough qualifications, then short term temping may be the right answer.
Financial Temping Jobs
Taking a temporary job through a recruitment agency can give job seekers a good idea of what goes on within the financial world. You can explain to the agency that you are looking for work within a financial environment to see if you will be suited in the long term to a career in finance. The temp jobs will no doubt be entry level such as purchase ledger jobs, dealing with invoices, and some admin work. However, you will become familiar with the day to day working environment and it can be a good way to start your career.
Your Motivational Factors
The factors that actually motivate you in life will help determine whether or not you are right for career in finance. Financial careers can be very lucrative and a lot of money can be made by talented and hard working individuals. However, money can be made within other careers and there are certain traits that will determine whether or not a career in finance will be for you. Financial careers can involve long hours, travel, number crunching and a lot office work. Before making your career decision you should make sure you are aware of the employment factors that truly motivate you.
Basic Finance Job Skills
You may already be aware that you have an analytical mind and have a good head for figures. These are usually necessary requirements within a financial career. However other helpful skills will include:
Good communication and written skills
Problems solving skills
Leadership and team working skills
Good attention to detail
The ability to deal with a variety of clients
A good level of intelligence
Good organisational skills
An ability to see the bigger picture within a company
Commitment and confidence
These are by no means an extensive list of requirements and each job will have many different skill requirements. However these are basic skills that employers will look for when assessing whether or not this will be the right career for you.
Choosing Your Finance Sector
The financial job market is wide and varied, and if you think finance jobs are simply a case of sitting in an office crunching numbers then think again. There are many finance job options available and talented employees can carve out an exciting work life. If you fancy a job that involves a lot travel then working for a large company with offices based around the world would be the way to go. The financial world covers many industries and can include law, media, travel and tourism, medical services, government jobs and recruitment. Start your career by researching the job sector that would be of most interest to you and can let your talents develop.
Finance jobs are not for everyone but if you have a talent in this area then it can be a rewarding career with many benefits. There is a lot of scope for career development for financially talented individuals. Ensuring that you are initially right for a career in finance should lead to a fulfilling and long term career.
You might also like...