The Smart Way to Negotiate a Job Offer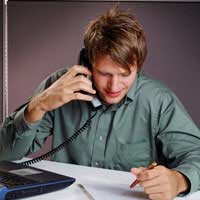 Even in a volatile job market such as this one, prospective job candidates who are fortunate to receive a job offer don't necessarily have to take the first offer they get.
The key to negotiating and improving on a job offer is to be flexible about what you ask for. Play smart and look beyond the base salary and bonus to get want you want.
First off, congratulations on getting to the offer stage. Now though, should be the start of your negotiations. A successful job applicant has nothing to lose by trying to negotiate the finer details of their job offer, and has everything to gain, providing you follow the rules and play smart.
Striking a Deal
Negotiating is a delicate art, and people often make the mistake of being too greedy and asking for too much, or focusing solely on trying to improve their salary. In short, may people make the mistake that negotiating a job offer is all about winning and getting what they want.
Instead, you should remember that there is a difference between winning and making a deal and that you are preparing to embark on a relationship with your employer. The smart way to negotiate, therefore is to try to come up with ways to get your new prospective partner (i.e. your new employer) to help you. There are several ways to do this.
Negotiating a Higher Salary
If, for example, you believe that your starting salary should be higher than what the company is currently offering, start by explaining how pleased you are to receive the job offer and how enthusiastic you are about both the job and working for the company.
Then you can explain that you are a little disappointed with the salary that comes with the job and ask them whether there is any way that the salary can improved.
This instantly does two key things: first, it outlines your interest in the position, and second, it puts the ball firmly back in their court if they wish to negotiate with you. If they are keen to hire you and willing to accommodate you they may return with an improved offer.
Looking Beyond Salary
Sometimes, of course, companies are either unable or unwilling to negotiate on salary. If this happens, think about alternative perks that you can suggest that if agreed upon will make you both feel like winners.
Many companies, particularly in the financial industry, are able to provide a number of salary alternatives and benefits so it may well be worth asking whether the following are available: deferred compensation, share options, a signing bonus, gym membership fees, health and dental plans or enhanced company and self-invested pension schemes.
Professional Development
Another key area of negotiation should be your professional development costs. This can include membership of professional associations, job-related courses, educational materials and may even include learning a foreign language.
Some companies pay for these for their employees as a matter of course, but in these recessionary times, many have stripped these initiatives back to the bone.
Remember that it is far easier to negotiate before the company hires you than it will be once you become part of the workforce. If you don't raise the issue early, you may later be told that your position wasn't allocated a budget for professional development.
Be Brave
Negotiation can be awkward, which is why many people simply avoid it and accept the offer they are given. Bear in mind, however, that companies do not withdraw job offers from candidates who look to negotiate the offer in a polite and even-handed, flexible manner. Play smart with your offer negotiation and you could end up with considerably more than you were first presented with. Good luck!
You might also like...