Where to Find Financial Employment Advice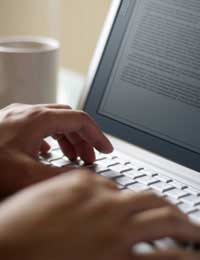 Job seekers have a lot of resources when it comes to finding financial employment advice. From employment websites to career advisors to graduate career fairs, there are plenty of career planning options available.
Government Employment Advice
The government advice website, www.gov.uk has career planning information on a wide range of employment options within different industries. Good advice can also be found on financial jobs from your local council job office. Most job seekers who are looking to break into a financial career can gain valuable information and job opportunities from job centres. The job centres should be able to match up your skills and qualification to the right job. They can also give advice on where to go for further career planning within the financial employment market.
Financial Recruitment Agencies
Recruitment agencies are excellent for graduates who have qualified and want someone else to do the job search for them. There are recruitment agencies that are specifically geared towards financial jobs such as accountancy or finance management. Agencies can find temporary or permanent work within various financial sectors and have a large number of contacts. They are also a good choice for job seekers who are looking to branch out and try a different type of financial job. Job seekers will still have to attend interviews if the job is permanent but recruitment agencies do have contacts and vacancies that are not advertised anywhere else.
Graduate Fairs
Graduate or career fairs are a great way to land a graduate placement or simply obtain some good employment advice. There are fairs specifically designed for financial jobs and graduates can apply to companies that interest them. Graduates can gain a lot of valuable employment information including tips on interview techniques and recruiting contacts within the financial world. You may not always land a graduate placement from a career fair but you will become familiar with finance companies and recruiters.
Financial Employment Websites
There is a large number of employment advice websites aimed specifically for people searching for a career in finance. But there are factors to be wary of when you conduct your search and first contact the websites. Always be wary of websites that charge you to place your CV online. There are numerous well known and well regarded employment websites that are free to use; you can usually find them advertised on television or in the job sections of newspapers. They will be able to forward your CV and details to various companies that are recruiting. They can also match up your skills, work experience and qualifications to help you find the right job.
Careers Advice Centres
Most towns will have career advice centres giving employment and career planning advice. In most cases these advice centres will be geared towards career planning and development. They will give advice on how to best forward your career within the financial jobs market. They can also help with career development if you have already started a financial career and are looking to take the next step. Career advice centres can also give information on retraining within a specific industry and funding information for career development breaks.
Employment Newspapers
There are newspapers and magazines available specifically for job seekers and those looking for a career change. These newspapers will give employment advice and have job advertisements within them. Job seekers should also check the quality newspapers that have special sections every week on different days for different employment sectors. Not only do they contain job advertisements but they will usually hold interviews with people already working in finance jobs and opportunities for graduates.
Job seekers should never forget the power of networking when looking for that perfect finance job. Talk to other people within the industry, make as many contacts as you can, use financial jobs forums and gain as much information as possible. Researching information on your desired finance job is worth the time, and talking to those who have already started their financial career will be of great future help.
You might also like...