Planning Your Financial Career Search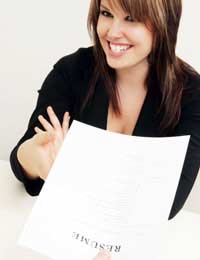 Planning your financial career search will take some research and some good advice. A career is not a short term goal and the planning stage needs to be well thought out.
If you have decided that a financial career is for you then there are some methods you can use to help with your career search.
The CV Stage
A curriculum vitae (CV) is an essential document to prepare before any career search. In its basic form it is a documented account of your academic qualifications and your work experience. All potential employers will ask for a copy of your CV even if you have simply attended university and do not yet have any work experience. The CV should be simple to read, clear and concise, and focus on all of the positive aspects of your professional life to date. It can be sent to potential employers directly or uploaded onto job search websites for recruiters to view.
Make a Career Plan Outline
Sitting down and actually setting out an outline of how you see your career progress is important. Place points in the plan as to what you actually view as important. List your motivations and ambitions. Ask yourself career questions such as is travel important to you or do you want to specialise within a certain industry? Be realistic with your ambitions and know your limitations, strengths and weaknesses. The career plan outline will be useful for setting your career requirements out in black and white and can narrow or widen your job options.
The Necessary Training for Finance Jobs
Make sure you know the required skills and qualifications needed for the job you desire. If you do not have the necessary qualifications then consider some part-time training. Make sure you are up to date with the latest industry requirements or consider lower entry level jobs where you will receive training. Read finance magazines and journals that will give you an insight into particular finance jobs.
Decide on Your Industry
Finance jobs cover a whole range of industries and career planning should also focus on the industry you would like to work in. If you are aware that a certain sector would interest you then localise your search. You may want to work in media or the medical sector or for the government. You may not yet know all of the industries and so researching each one will help to provide a better fit.
Career and Home Life Balance
Do not simply think of your financial career in terms of work life only. You should also remember your home life and the need to obtain the right balance. For instance, many entry positions for large corporations will usually require long hours in the office. If you have a family then this should be a deciding factor with regards to your limitations. If you are young with no family and just starting out then this issue may not be a major consideration. Taking home life into consideration should always be a part of any career plan.
Seeking Professional Advice
There are many career advisors who can help when you are planning your career search. Job centres, recruitment agencies and career planning advisors will have a number of methods and expert advice when it comes to career searches. They will be able to advise the best options available to you depending on your qualifications and work experience. They will also be able to advise you on many different finance jobs that may not have occurred to you.
The Career Search
Once you have all of your information you are ready to start your career search. Job centres, employment websites, recruitment agencies and newspaper job listings should all be included in your search. Financial recruitment agencies are very good at having employment contacts and jobs not available elsewhere. Extend your career horizons but do not just take the first job offered unless you think it is the right career choice for you.
Career planning should help you choose the right options during your actual career search. Network and talk to people who will be able to give advice in the financial jobs market. Take your time, attend different interviews and see which jobs would actually appeal to you. If you make the right choice it will save a lot of time and effort in the future.
You might also like...