Find a Finance Job without Qualifications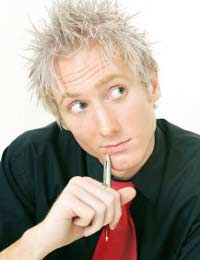 It can be very hard to find a good finance job without qualifications, but not impossible. Professional qualifications are a requirement For good finance careers and there is no getting around the study time or exams. However, you can start your career by applying for entry level finance jobs with only high school qualifications.
Why Qualifications are Needed
In today's employment world qualifications do mean a lot and in reality they will help with career progression. For many finance jobs such as accounting jobs professional qualifications are a necessity; you cannot become a chartered accountant without the necessary qualifications. Qualifications not only give you the skills necessary for the job but also show to employers you have the degree of competency necessary to undertake these jobs. They also show employers you have the necessary dedication by studying for years to gain the career that you want.
Entry Level Finance Jobs
If you have no professional qualifications such as diplomas or degrees then it may be difficult to apply for certain finance jobs such as accounting jobs. However, you can get your foot in the door of your finance career by applying for entry level finance jobs. Entry level finance jobs will include support roles such as finance and accounting assistants, credit controllers, and payroll clerks. Good high school passes in maths and English will usually be needed for these job roles.
The Next Step
Once you have your foot in the door with entry level finance jobs then your next step will be to gain the necessary training and qualifications. It is very important that you show employers that you are serious about a career in this field and that you are dedicated to pursuing this career. Many employers will provide in house training and pay for study time and exam fees for employees who show an aptitude for this type of work. There are many employers who view actual work experience to be just as important as official qualifications, although having a combination of the two is always preferable.
Where to Find Entry Level Jobs
One of the best ways to find entry level finance jobs is to go through recruitment and employment agencies. These agencies will always have entry level job vacancies in the job sector you are interested in. They will require you to have good A level passes and will require you to sit a few tests. These test will usually be computer, typing, and numerical to test your skill levels. If you do not pass the tests then training may be available from the recruitment agency if they feel you do have some aptitude and can place you within a vacancy.
Work Experience Counts
There are different types of finance jobs available without qualifications but only if you have relevant work experience in that field. For finance jobs in the sales field experience will count for more than qualifications particularly if you have talent and a good track record. When it comes to sales based finance roles the ability to generate sales can be more important than professional qualifications. Jobs that involve sales will include financial advisors although qualifications will be needed to become a qualified financial advisor. Skills and work experience can be learned during the training period while studying for the relevant qualifications.
A large number of school leavers do want to simply leave school and begin their careers straight away. This is a good way to gain work experience but professional qualifications are vital in today's competitive employment market. Qualifications should enable a swifter progression up the career ladder and will enable graduates to apply for a greater number of well paid jobs. Employees who are already in finance jobs but want to acquire qualifications should consider taking night classes or part time courses that will help them progress further with their careers.
You might also like...