Finding Finance Jobs Abroad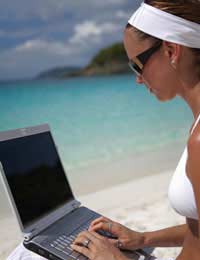 Finding finance jobs abroad can seem like a daunting task especially with the amount of red tape that is sometimes involved. However, there is a wealth of job opportunities available to those with good finance qualifications and work experience. Professionals from areas such as business, accounting, banking, tax and insurance are much sought after and should easily find work abroad.
Why Work Abroad?
Whereas travelling and working abroad was once seen as something to do after university it is now commonplace as a career option. Working abroad will broaden your horizons, give you access to new cultures and develop your financial skills. If you have language qualifications then these skills will also be developed by actually living abroad. Working abroad for a few years also looks great on a CV and will impress future employers.
Choosing Your Country
One major plus for finance professionals is the wide range of foreign countries that are recruiting. If you are looking to further your financial career then you will probably need to stick to the big financial centres. This could mean jobs in New York, Sydney, Paris and Brussels. There is a very big demand for accountants in countries such as Russia, and this shortage of accountants means good career development and prospects. Language skills will mean that you have an even better chance of gaining work abroad and for some jobs it will be a requirement.
Secondment through Employers
If you work for a global company then there will usually be a chance to work abroad in foreign offices. Secondment means temporarily changing jobs within the same company for a period of time. Moving to a foreign branch from your own company will usually mean a smoother move regarding visas, arranging a work permit and transferring salaries. Secondments are also a great way to see how other areas of your company work and can provide an excellent opportunity for networking within a wider circle of clients and colleagues. The new skills and experiences gained while you work abroad should enhance your value within your company when you return home.
Finding Work Abroad
There is a huge amount of information and help available for finance professionals and graduates who wish to work abroad. There are recruitment agencies that deal specifically with finding finance jobs abroad and helping employees sort out red tape issues such as visa and work permit requirements. Employment magazines and books are also available with advice and recruitment agency website addresses for those wishing to work abroad. Graduates should also be able to gain information and advice from their university or college careers advisors. If you are just starting your finance career and working abroad is important then conducting a job search of international companies will be beneficial before applying for jobs.
Lifestyle Choices
One point to remember when considering your working abroad options is that it is not all about work. Working abroad should also give you the chance to have new social experiences and learn about new cultures. Leisure time is also important and there is no point working abroad if you are stuck in a small town miles from any leisure facilities. If you enjoy skiing then choose cities that are near ski resorts. If you love lying in the sun then cities in Spain or even the Caribbean would be a good option. Leisure time is just as important as work, and recharging your batteries will make your time abroad a more enjoyable experience.
The opportunity to work abroad for a period of time is a hugely appealing factor within any career. Luckily the internet has many job search facilities that makes searching for employment abroad a lot easier. You could easily be settling into a new finance job in an exciting new city within weeks of conducting your first job search.
You might also like...