Finance Sectors You Might Want to Avoid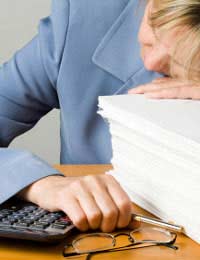 There are a number of different issues to consider when it comes to the finance sectors you might want to avoid. Knowing your key strengths and weaknesses, and personality type should help you find the right job, and will also help you to avoid unsuitable jobs. Finding the right job is not always easy, but researching business sectors and outlining a career plan will save a lot of time and should help you find a business sector that will be the right fit for you.
Researching Your Finance Sectors
There are a huge number of finance sectors that employ finance professionals, but avoiding certain sectors should help you to find a job you will be happy in. For instance, the world of investment banking can be a highly pressurised environment and does have its own set of business ethics. This environment will suit highly competitive professionals who love pressure and making the next deal. You may have the qualifications to enter the world of investment banking but you may not have the right personality to make it in this very volatile workplace.
Researching the business sectors that interest you will be the first step towards finding the right job. Make a list of all the business sectors you would consider working in. This will save a lot of time and will help to narrow down your choices. However, be flexible and do not initially completely rule out any finance sectors. There may be other jobs within these sectors that could be the right fit for you.
Knowing What Motivates You
Different people have different motivating factors when it comes to their careers. Some people are motivated purely by money, for others career satisfaction is more important. If money is a motivator then there are certain finance sectors that pay extremely well such as banking, tax advisors, and other commerce and industry businesses. However, if you are more motivated by having a direct impact on your community and giving something back with your work then you may want to consider finance jobs in the charity sector or the public sector. Knowing what motivates you will help you choose the right business and should help you choose a job that you can be passionate about.
Know Your Strengths and Weaknesses
Knowing your strengths and weaknesses is important to finding the right job and avoiding the wrong one. If you are a great communicator and love dealing with people then choose finance jobs in which you will work with a team and deal with a number of clients. If you are aware of your strengths and weaknesses you should be able to work out whether your intended job will utilise your strengths to the full. If the job does do this then you are more likely to enjoy it and get the most from it in terms of job satisfaction.
Know your Personality
Knowing your personality type should help you choose the right career path. Employers are now well aware that certain personality types work well within certain jobs. There is nothing worse than being stuck in the wrong job, and tools such as psychometric testing can help with the right career choices to fit your personality. Companies can arrange for employment related personality tests. These tests will provide results that will help when choosing finance careers you should be most fulfilled in and which finance jobs to avoid.
Career Planning
Outlining a career plan will help you to avoid certain jobs and finance sectors. Sitting down and outlining your goals and ambitions will help you narrow down your job choices. Career planning should include listing the jobs that will help you achieve your long term goals. If you want to gain professional qualifications then search for companies that value career progression and recognise the importance of constantly developing employee business knowledge and skills.
Taking careers advice from professionals will help you to avoid jobs and business sectors you will not be happy in. Professionals such as careers advisors will have valuable career and business knowledge that should help you make the right career choice. Avoiding the wrong jobs and finance sectors will stop you from having to change jobs, which will only hinder your career progression. Choosing the right business area should make it easier to give a higher level of commitment to your job and will lead to a higher level of job satisfaction.
You might also like...