Financial Roles in Manufacturing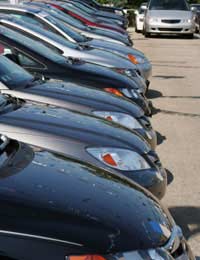 There are a number of good financial roles available in manufacturing, and most of the medium to large companies will have their own dedicated finance departments. Manufacturing covers a wide range of industries from small companies to huge global organisations. There is always a demand for qualified finance professionals and graduates within this business sector.
What is the Manufacturing Industry?
The British manufacturing industry has gone through many peaks and troughs yet has successfully managed to thrive despite competition from other countries. Manufacturing can include electronics, energy companies, consumer goods, biotechnology and the automotive industry. Highly qualified professionals are always required in these industries, and graduates are its lifeblood. The manufacturing industry covers a huge number of businesses with different industries located within specific UK areas. Researching the various businesses will give you a better idea of which one would interest you the most.
Graduate Jobs
There are graduate training programmes available within the larger manufacturing companies. Many of the well known manufacturers strongly support graduate development and there are structured career paths for certain finance jobs such as accountancy roles. A first degree in a relevant field will usually be a requirement. Starting salaries will be around £25,000 so competition for these positions is fierce. The amount of vacancies will vary depending on the size of company and the job role but large international companies can have as many as 100 places available each year.
Finance Jobs in Manufacturing
As with any other business areas there is a diverse range of finance jobs available within the manufacturing industry. Larger organisations will require a higher number of finance professionals at all levels. Finance jobs within this industry will include:
Accountants
Financial Advisors
Finance Directors and Controllers
Payroll Staff
Financial Planning Analysts
Budget Mangers
Commercial Finance Managers
Credit Controllers
Internal Auditors
Career Progression Opportunities
There are good career opportunities available within this business sector, especially within international companies. For those with financial and accountancy qualifications there are good opportunities to diversify and specialise. Working abroad is also an option, especially with global companies, and secondments to other branches around the world are usually available. Gaining the right professional qualifications is always necessary to progress up the career ladder and larger companies will usually pay for work related qualifications.
Salaries and Benefits
Salaries can be high in this industry especially for finance specialists and those at senior levels. Financial planning analysts can expect salaries of around £50,000 and upwards depending on their previous manufacturing experience. Senior level accountants with around four years of experience can expect salaries of around £40,000 and upwards. Benefits can include performance related pay and annual bonuses. Most companies will also offer benefits such as pension schemes, medical cover and company cars to higher level staff.
Outsourcing Finance Staff
Many smaller companies will hire finance staff on an "as needed" basis. Accountants, auditors, payroll staff and financial advisors are often hired when needed or on a contract basis. Qualified independent financial advisors can earn good money giving financial advice on a range of financial products and solutions tailored towards manufacturing businesses. Some financial advisors will specialise within this business area and those with a talent for sales will find this a financially rewarding business sector.
The manufacturing industry can be an excellent option for those with good financial and business qualifications. International companies hold many career progression opportunities, especially where working abroad is concerned. Smaller companies will offer good opportunities for those looking to obtain work experience and business skills in this sector. Obtaining advice and information from those already working in this industry should help you decide the best career options to suit your skills and qualifications.
You might also like...