A Finance Role in the Public Sector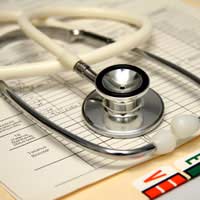 If you actually want to make a difference within your own community, and society as a whole, then consider a finance role in the public sector. Business areas include central and local governments and councils, department of the civil service, charity organisations, health services, and parliaments and national assemblies. There is a wide range of financial jobs within this sector and there are good opportunities for those looking to climb the career ladder.
Working in the Public Sector
There is a diverse amount of business areas in the public sector where finance employees are needed. Almost all public sector offices will need finance employees and will have their own finance departments. Those with financial qualifications such as a Higher National Diploma (HND) or a degree should be able to find jobs with good starting salaries and career prospects. There are plenty of entry level finance jobs available for those who want to start a career in this sector but do need some training.
Entry Level Finance Jobs
Entry level finance jobs in this sector are usually advertised in the employment pages of local and national newspapers. These positions are good for people who want to start a public sector job but do not have any professional qualifications. Entry level jobs will include finance assistants, payroll clerks and admin assistants. Employers will usually require good 'A' level certificates, and once you have your foot in the door then in house training is usually provided. Studying for professional finance qualifications is usually encouraged and study time and exam fees may be paid for by the employer.
Graduate Opportunities
Many graduates will consider careers in this sector due to the good career opportunities and the chance to make a difference within their own community. There are many excellent finance jobs available within the healthcare, teaching and social services sectors. These employment sectors do give employees a chance to put their skills to use in a challenging and rewarding employment area. Graduates will usually be accepted from a wide range of academic fields and salary expectations and benefits are excellent in this sector. Graduate trainees jobs can range from financial advisor roles to trainee management jobs.
Working Conditions and Prospects
The public sector is well known for its high levels of staff care and development. They will have policies and guidelines regarding flexible working hours, and working conditions are usually excellent. There are plenty of opportunities for those who wish to work part time or job share. The public sector does value qualifications and work experience and there are good opportunities to work within a variety of different departments and offices. Pay levels are usually standard throughout this employment sector with set incremental pay rises.
Finance Job Roles
There is wide range of finance jobs available within the public sector. Searching employment and recruitment agencies online will give you a good idea of the diversity of jobs available. The public sector also advertises their jobs online and you can fill out an application form on government websites. Finance jobs in will include:
Qualified and part-qualified Accountants
Finance Officer
Finance Manager
Financial Advisor
Finance Director
Payroll Officer
Statistics and Information Analyst
Business Analyst
Finance Strategy and Planning Manager
These are just a small section of the jobs available within this employment sector. Salaries and benefits will be dependant on qualifications, work experience and geographical location.
The public sector does offer a stable working environment with good starting salaries and good career prospects. This sector does value and encourage employees to gain professional qualifications in order to enhance their career prospects. The public sector may not guarantee employees a job for life anymore but they do offer very good working conditions and excellent career progression opportunities.
You might also like...