The Most Lucrative Financial jobs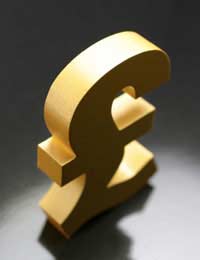 Finance jobs are regarded as some of the best paid career options, and the most lucrative financial jobs will bring large salaries and benefits. It is not uncommon to find investment bankers and financial directors among the best paid job roles in the UK. If large salaries are a motivating factor, and you have the necessary drive to obtain these high paying jobs then here are the finance jobs to go for.
Salaries and Bonuses
Although salaries within the lucrative finance jobs are high, the bonuses given will sometimes make all the difference. It is not unusual for company directors and investment bankers to double up on their annual salaries through performance related bonuses and commissions. There are always reports in the media of company directors who walk away with huge annual bonuses, and this is simply part of the job. If you are looking for a very well paid job where you are financially rewarded for your work then investment banking may be the right choice.
Financial Brokers
Brokers or investment bankers are at the top of the most lucrative finance jobs in Britain. The average annual salary is usually around £80,000 plus, but bonuses and commissions can add a lot more to the base salary. Many brokers make a lot more money that their actual salary each year through bonuses. Competition for the higher level investment banking jobs is fierce and it is a volatile market. If you do not show excellent results in terms of work performance then there will be others who are waiting to fill your shoes.
Management Consultants
Financial consultants can earn upwards of around £50,000. These analysts can use their skills to turn around an ailing company's profits. They can analyse a company's sales force and implement strategies that will make the company more profitable. They will also be able to provide a range of financial solutions and products tailored to a company's needs. The more experienced consultants who run private practices can make much more than the £50,000 average salary.
Actuaries
Actuaries will analyse and assess risks and probabilities for a wide variety of companies including the insurance sector. Typical starting salaries for qualified actuaries are around £40,000 to £60,000 and it's not uncommon for senior level actuaries to earn upwards of £100,000. Actuaries are considered as the professionals who evaluate the financial future within a range of companies. The work is complex and gaining professional qualifications is an ongoing process, but the high salaries do reflect the hard work.
Chartered Accountants
One of the main goals of a chartered accountant is to maximise their client's financial profitability, and the hard work undertaken in this job role is reflected in the salary. Starting salaries for trainees will be around £20,000 to £25,000 but once qualified the salary scale can increase rapidly. The typical salary for a chartered accountant will be around £60,000 to £70,000 and there will usually be bonuses involved. Those in senior positions can expect salaries for around £80,000 to £100,000 with bonuses on top of the base salary.
Tax Advisors
Tax advisors use their knowledge to help clients and companies find the best tax strategies in the ever changing tax world. This is a well paid career choice and qualified advisors can expect salaries of around £30,000 t0 £60,000. It is not uncommon for senior level tax advisors to earn salaries up to £150,000 depending on the company and geographical location. Salaries are usually excellent regardless of whether it is a private tax consultancy or some area of the commerce and industry sector.
Financial Advisors
Financial advisors are professionals that give advice and solutions on a wide range of financial matters for both individuals and companies. There is a lot of financial sales work included in this advisory role and bonuses and commissions can be high. A typical salary when qualified will be around £35,000 to £60,000. However, talented advisors who excel at sales can easily earn upwards of £100,000. This is a very varied and challenging career option but salaries are excellent for those with financial and sales talent.
These are just a few of the many well paid financial jobs available. In most cases the high salaries will be dependant on length of service, professional qualifications and work performance. Commissions and bonuses can be profitable and will make a significant difference to base salaries. Higher wages can usually be found in the larger cities, and the larger the company the more chance for career progression and higher wages.
You might also like...