Financial Careers in Telecommunications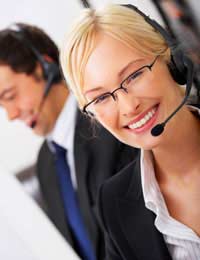 Financial careers in telecommunications are mainly based in the commerce and industry sector, and this exciting marketplace is expanding rapidly. There is a high demand for qualified finance professionals in the telecommunications industry and the salaries and benefits are good, especially at the finance manager level. There is a wide range of finance jobs available in this sector and rapid career progression opportunities are available for the right employees.
Why Choose a Career in Telecommunications?
The telecommunications market is a fast moving industry and covers a huge amount of communications options. Continual growth in areas such as mobile communications, the Internet and broadband proves that there is no foreseeable employment recession in this business sector. The large telecommunication companies employ thousands of finance professionals within a vast number of job roles. If you have the right qualifications and work experience then this is an industry that will strongly encourage career progression.
Graduate Opportunities
Qualifications will be dependant on the job type and there are also graduate schemes available within the larger, well known telecommunications companies. An honours degree or its equivalent is usually required for the fast track graduate schemes. In house training will be provided and the starting salaries are some of the most competitive within any of the business sectors. Graduate training will usually last between two and three years and it is an intense learning and development period.
Starting Salaries and Benefits
If you do manage to gain a job as a graduate trainee in financial services then you are looking at excellent starting salaries and benefits. Salaries will usually start around the £25,000 level and performance related bonuses are available. Benefits will usually include pension schemes, discounts on telecommunications and interest free loans. Study time and examinations will also be paid at the discretion of senior employees.
Finance Jobs in Telecommunications
There is a wide range of finance jobs available in this industry from entry level roles to senior finance management jobs. The sheer diversity and potential for career development is huge and for those with the right qualifications, the sky really is the limit. Job roles in the telecommunications industry will include:
Financial Accountants
Financial Planning and Reporting Analysts
Financial Advisor Roles
Credit Controllers
Finance Directors
Modelling Analysts
Business Analyst Managers
Finance Systems Analysts
This is just a small selection of the career options available in the telecommunications industry. Graduates with talent and drive can succeed in reaching higher level positions such as financial planning managers and financial advisor roles in only a few years. Gaining the right professional qualifications will open up wider range of career options.
Finding Jobs in Telecommunications
Many of the large telecommunications companies will advertise their vacancies on their own websites. There will also be information and application forms for those who wish to apply for graduate programmes. Recruitment agencies are an excellent way of finding both entry level and higher level jobs in this industry. There are recruitment agencies that specialise in the telecommunications sector and they will be able to find a job tailored to your work experience and qualifications.
Graduate Career Days
Finance graduates should attend graduate career days where they can meet a wide range of representatives from this industry. These fairs and career days are an excellent way of gaining job information, and will allow graduates to find out exactly what career opportunities are available. There will also be information on salaries and corporate benefits. Graduate fairs are an excellent opportunity to meet up with professionals already working in this industry in order to gain tips and advice on interviews and training and development policies.
The telecommunications industry is a fast moving and challenging business with excellent financial rewards for dedicated employees. This industry looks set to expand rapidly in the near future and graduates should research their career options thoroughly. Gaining a place on a graduate training scheme is great way to start your career in this industry and can lead to a host of career progression opportunities.
You might also like...