Where to Find Money Management Jobs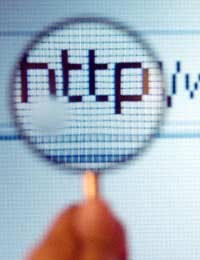 Knowing where to find money management jobs will make your job search a lot less exhausting. With the power of the Internet at hand searching for jobs is now only a simple click of a mouse.
Extensive Job Search
The task of searching for jobs has been made a lot easier thanks to the Internet. There are many employment sites available on the Internet that are utilised by both potential employees and employers. Most of these employment sites are free to use and have a number of benefits for job seekers. One of the main benefits is the ability to upload CVs onto the sites so that potential employers can browse and select candidates they feel may fit well within their companies.
Streamline Your Job Search
You may have already gained the qualifications necessary to apply for money management jobs but researching your options will be beneficial. Do not just apply for every money management job available that you think you are qualified for. Narrowing down your job search will save a lot of time and effort with regards to sending out CVs and attending job interviews. Streamlining your job criteria should include:
Choosing the finance industry you wish to work in
Deciding what is important in terms of pay, travel, location, company benefits, and career progression
Would you rather work on a base salary or have pay more geared towards commission?
Will employers pay for further training and qualifications?
Would you rather work for a large public company or a small private office where you may learn more?
Be Proactive
Being proactive is a business quality that employers love to see in their potential employees. Writing letters to different companies may seem like a task in itself but it can produce good results. It is exactly this go-getting attitude that puts candidates ahead of the crowd.
Make sure you inform employers why you wish to work for them and what attracted you to their company. There is no harm whatsoever in writing to companies directly. Even if it does not produce results immediately the companies should keep your name on file for suitable future vacancies.
Recruitment Agencies
Recruitment agencies are one of the best ways to find money management jobs. If are newly qualified they will have jobs within the field in which you wish to work. There are recruitment agencies that specialise in this type of financial sector and they will have a wide range of useful contacts. If you have the necessary qualifications recruitment agencies should, at the very least, be able to procure entry level jobs that will help you progress up the career ladder.
Talk To Experts
There is a wealth of information available for those seeking money management jobs. One of the best ways to gain inside information is to talk to those already in the business. Finance career days and fairs are an excellent way to talk to company representatives from a wide range of finance sectors. They will be able to advise on the qualifications needed and the job opportunities available within the money management field. At the very least you will be able to gain contacts in this finance sector.
If you have the necessary skills and qualifications then you may be invited to apply for an interview there and then during an open day. Recruitment agencies also hold open days such as these within their branches.
The competition for money management jobs is fierce and those that apply that extra effort can be seen by employers as proactive. Always research the companies you wish to work for and learn as much about them as possible.
Employers state that it is surprising how many candidates turn up with little knowledge of what their company actually does. Putting in the research time may give you an edge above other candidates when it comes to the job interview.
You might also like...