Are You Right for a Job in Money Management?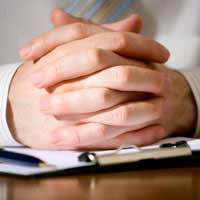 Career options in money management are diverse and can include portfolio managers and accountants. Being financially minded will of course be beneficial. But certain money management careers will require qualities other than just a financial mindset.
Money Management Careers
Money management encompasses a wide range of career options. Accountants can be classed within the money management career spectrum depending on their specialist skills. Money management careers will also include the high pressure world of investments and portfolio management. Training and qualifications will be needed for all money management careers and some, such as investment jobs, are hard to break into.
A Lucrative Career Choice
If you are looking for a high-earning career with plenty of scope for career growth then money management may be a wise choice. Jobs such as investment managers have excellent earning potential yet do not have the risk that is associated with investment bankers.
Investment bankers will usually work on commission and their rates of pay can go up and down depending on the investment choices they make. It is the investment manager that decides whether or not to buy the stocks that the banker recommends. Investment managers will still usually get paid whether or not the stocks succeed or fail.
Money Management Style
There is no one single approach when it comes to the style of money management investors. Some managers will rely on complicated analysis and some work intuitively with regards to their buying options. It is important to be open-minded and objective about the investments. People skills are also essential in some money management roles such as portfolio management marketing. This job requires a lot of contact with portfolio managers and customers.
Money Management Industries
Money management careers are located within a number of diverse public and private companies. These can include banks, insurance companies, government offices, pensions and investment companies, and private investment firms.
Career development prospects are excellent and there is the opportunity to work abroad within some companies. Investment managers can work with some of the biggest names in the finance industry but it will take dedication and hard work to get a foot in the door.
Required Skills
Before any training or qualifications are considered candidates should research whether or not they are right for this type of career. Skills required will include excellent analytical and communication skills. The ability to combine various pieces of financial information and then explain the result to others is a requirement. Good intuitive skills where investments are concerned are a requirement as is the ability to meet deadlines and work under pressure. Some sales and people skills will also go a long way in this industry.
Other Career Options
Investments managers are a popular choice when it comes to money management careers but they are not the only option. Other career paths can include specialist accounting, investment advisories, mutual fund analysts and hedge fund traders. Each career path will require qualifications, certain skills and character qualities. These are certainly not easy career options but the most dedicated, hard working and talented people can progress very high up the career ladder.
Performance Based Pay
A great number of money managers will receive a base pay regardless of the investment decisions they make, as opposed to those working on commission. But it should be kept in mind that more and more money managers are working on a commission basis based on the success of the portfolios that they manage.
This means that good performance will be rewarded but poor performance means managers will not last very long in this type of job. Potential money managers should bear this in mind when searching for jobs that advertise low base salaries and high commission rates.
Money management jobs can be a very lucrative career choice if the employee is a financially talented individual. Competition for these jobs is fierce and those that have extra skills to bring to an interview situation will give themselves a fighting chance. Once entry has been gained into this financial sector there are good career and pay prospects for the right employee.
You might also like...