Career Options in Money Management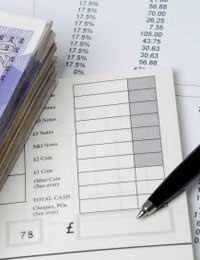 Career options in money management will include portfolio managers, hedge fund traders and investment advisories. All of these careers can be lucrative options and they all have their own distinct skills and job specifications.
Why Money Management?
Money management careers appeal to those with a financial mindset and the ability to analyse financial markets and trends. The high salaries are also one of the reasons why people will take this career path. Money management careers also appeal to people who like to take risks, although there are plenty of stable career options available in this sector. It can be hard to break into this financial sector but the high salaries and rewards will be worth the effort.
Fund Analysts
Fund analysts undertake the investigative work before investments are actually made. They will analyse a number of factors in order to decide whether or not the investment will be a safe option. This job involves analytical thinking, good deductive powers and a lot of research.
Good computing skills are also an essential requirement as well as the ability to keep up to date with financial markets and trends.
Investment Advisories
Investment advisors give financial advice to a wide number of financial industries. Advisors are required to have quantitative analytical and performance evaluation skills. They must also have excellent people skills and a very good appreciation of how financial markets work.
Investment advisors work in field such as pensions and investments and the corporate and commercial banking field.
Hedge Fund Managers
Hedge funds are private investments usually made by very rich individuals or other investors such as insurance and pension companies. Investment companies have been growing steadily in the UK and many have lured the investment professionals away from the big investment banks.
Many private investment companies have sprung up all over the UK investing in anything that they perceive will make a profit. The returns provided by investments made by hedge fund managers basically rely on the manager's skill to spot a good investment. This can be the high risk money management career option and money can be lost for both managers and clients.
Portfolio Manager
Portfolio managers will usually work for money management companies. They provide structured strategies to help investors meet their objectives when it comes to investments. Requirements will usually include a degree in quantitative analysis and some programming skills.
Portfolio managers should be able to develop research plans and look objectively at investments. Strong people skills and a high level of self motivation will also be required. They should also be able to process large amounts of financial data and be able to synthesise the information.
Portfolio Management Marketing
Portfolio management marketing can include sales positions within money management companies. Sales employees must have excellent communication and presentation skills. They will work directly with portfolio managers and customers. The ability to research companies and process complicated financial data into easily understood reports and presentations is a requirement.
This job also requires high levels of confidence and the ability to convince investors that the choices presented to them are a good option.
Performance Related Pay
Most money management jobs will have a very good standard of pay and this is why the competition for these jobs is fierce. Many jobs will also be linked with performance, which means that the best performers will receive the high rewards. Those that prefer less risk should apply for jobs that are not commission based and will provide a stable base salary.
Money management careers are diverse but they do all deal with investments and sales of investments. Finding the right fit for your skills and personality should help to achieve the best results when it comes to career progression.
You might also like...