Required Skills in Money Management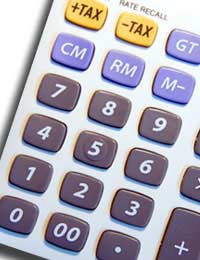 There are a number of required skills in money management jobs depending on the job type you choose. A majority of these skills will be learnt when studying for qualifications and during the initial training period. But there are also some personal skills that will be beneficial in this particular career choice.
Money Management Qualifications
A good business or accounting degree will be an essential requirement for all money management careers. Candidates will also find that three to five years work experience in these job areas will also be required. Those who hold a chartered accountant's qualification will also find this beneficial. The competition for certain money management jobs can be fierce and the more business based work experience and qualifications you have the better your chance of success.
Money Management Career Skills
As with any career there will be certain skills that will be beneficial in the money management sector. Not all of these skills will be applicable to every job and some will be more required than others depending on the job. Common money management skills will include:
Some sales skills will be a requirement in many money management careers
Excellent communication skills both orally and written
Good analytic skills
The ability to look at different financial trends objectively
The ability to work as part of a team and to use your own initiative
Ability to take risks and work under pressure
Good organisational skills along with strong computer skills
The ability to synthesise different forms of information
Financial market information and good business awareness
Money Management Options
Not all money management careers will require the same skills. For instance, portfolio managers will need a good degree of patience and the ability to spend hours analysing various companies and financial trends. Hedge fund employment will also include good financial analysis skills but will also be heavily administrative based when it comes to accounting work. Portfolio management marketing jobs will require excellent people and presentation skills.
Knowing your Personality
Before you consider any job role it may be a wise idea to investigate whether or not you have the right personality for the job. Companies such as Myers Briggs can provide psychological tests that will give you a better understanding of your personality type with regards to your employment choices. Many people simply apply for jobs under the assumption that they will fit in easily in certain roles. Employers know that there are certain personalities that are a better fit to certain jobs, and knowing your personality type will save time in the long run.
Stamina and Determination
Money management careers can be tough to break into even if you do have the relevant qualifications. Salaries can be very high for talented individuals and this makes for a lot of competition. Interviews for money management jobs will be rigorous and challenging and it is essential to be fully prepared. Candidates should be aware that the interview process alone can be a gruelling procedure with many different interview levels.
It will take stamina and determination, and of course the correct qualifications and work experience to make it through the interview process. Giving examples of relevant work experience to prove why you are a cut above the usual candidates will help. Bringing something new to the interview process and explaining the relevant skills you have should be very beneficial.
Money management careers will not be for everyone and for some they can prove to be too high pressured. Speaking to experts already in the business will give an idea of the skills and qualifications needed for the relevant money management jobs. More advice and information can be found at graduate fairs, recruitment consultancies and employment websites.
You might also like...