Salary Expectations and Benefits of an Accountancy Career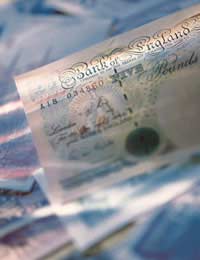 Good salary expectations and benefits are standard within an accountancy career. These factors are the reason that a very high number of graduates choose an accountancy career path. Senior accountants can expect high salaries and the perks and bonuses within many companies can top up an existing salary.
Salary Expectations in Accountancy Careers
Chartered certified accountants' salary levels can vary depending on the qualification status and geographical location of the company. Salaries can also vary greatly depending on the company they are working for and the industry. Most trainee accountants will receive a starting salary of around £16,000 to £25,000. This figure will rise when fully qualified, usually within around three years to between £28,000 and £40,000.
Senior level qualified accountants can receive very high salaries depending on their length of experience. After around ten to fifteen years the salary expectations should be anywhere from between £40,000 to £100,000. Accounts who work in a banking environment such as investment banking in the City can earn higher than this and larger city salaries will tend to be higher. Specialising in areas such as financial analysis in investment banking can bring the potential for very high salaries.
Accountancy Employment Bonuses
Accounting careers are usually safe and stable jobs with good career prospects and good pay conditions. One major top up to existing salaries are annual bonuses and performance related pay additions. These bonuses and additions can be lucrative especially in the banking world. Bonuses will usually be a percentage of the annual salary and paid on a yearly basis. Other factors can include profit sharing where employees are seen as partners in a company and are therefore entitled to a percentage of the profits.
Other Benefits and Rewards
There is a range of additional benefits and rewards to a career in accountancy especially with most medium to large sized businesses. Free or discounted private medical cover can be offered as part of the employment package. If accounting employees work in a banking environment then they will usually be entitled to discounted financial services and products such as mortgages and insurance cover. Many companies also offer free or discounted membership to health clubs, company cars, and a range of discounts from various retail outlets.
Travel Benefits to an Accountancy Career
International travel is one of the benefits of working for a large company. Secondment's to branches around the world are not unusual for accountants, and many companies will actual send trainee accountants abroad during the training stages. Relocation costs will be covered by the company and it is a very impressive detail to have on any CV. Many graduates will target corporate companies when searching for jobs as the salary will usually be higher and the chance to work abroad is common.
Accountancy Career Progression
Trainee accountants do have to work hard while training and the hours can be long. Average hours are around 40 per week but many accountants do work evenings and weekends especially in the corporate world. However, once qualified, accountants can make rapid progression within their careers. It is not unusual for an account to become the head or manager of a department or company by the time they reach 30. This rapid progression will be reflected by an incremental rise in salary as the accountant's career develops.
Accountancy Career Development
Further training to gain more qualifications within a company can also help with career progression. Although this extra training will mean long hours of study and examinations, the pay increase should be worth the effort. Accountants who decide to specialise in certain fields during their career can expect to earn higher salaries. If the extra qualifications are relevant to the accountant's existing employment then the study and exam costs will usually be met by the employer.
Accounting careers are an excellent option if you are motivated by a salary that is good but has the potential to rise. Talented and hard working accountants can make quick career progression and this will be reflected by increased salaries and the perks and bonuses. Those looking for exceptionally high wages should carefully pick the industry they wish to work for and specialise in certain fields such as management accounts and financial analysis.
You might also like...