Accountancy Careers and Your Choices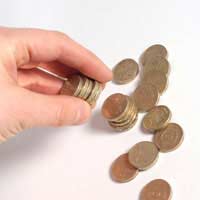 Accountancy careers and your job choices will be dependant on your qualifications, skills, and the industry area in which you wish to work.
Almost every type of industry needs accountants and the financial rewards and employment benefits can be very good for talented and hard working individuals.
Why Choose an Accountancy Career
With minimal entry level job requirements, good career progression options, and good salary expectations accountancy jobs do have a lot to offer. Those who choose to study to gain the relevant qualifications needed to become chartered accountants can achieve very high salaries and good benefits. However, the diversity of accountancy jobs is wide and specialising will bring extra financial benefits. The accountancy career market does have a very low level of unemployment, so if you value career stability this employment area will be a wise option.
Accounting Career Choices
The more accounting and finance qualifications you gain the better your options will be. If you are a qualified chartered accountant your options can include working for public accounting firms, government accountants, corporations or becoming a self employed independent accountant. Salary expectations are high depending on the type of company you choose to work for. If you decide to become an independent accountant then the more work you are willing to undertake the greater your salary can be.
Industry Accounting Jobs
Choosing which industry you wish to practice in will make a difference to your salary and the type of accounting jobs you can choose from. Every industry needs accountants, but in terms of higher salaries, those who choose the corporate or banking world may achieve greater financial rewards. Areas of accounting within industries can be diverse but there will be some specialised areas that can be considered and these will include financial accountants, tax accountants and management accounting.
Tax Accountants
Tax accountants will deal with all aspects of tax for both companies and individuals. This can include the analysis and preparation of income tax statements and financial advice regarding such areas as tax deferment. A comprehensive knowledge of the tax code is required plus an understanding of economics. Tax accountants can work within either a company or they can be independent self employed individuals.
Management Accounting
A career in management accounting will entail the accountant giving information and advice on capital budgeting within companies. They will also deal with business, costs, and contracts analysis. Management accountants do have a very large say in most of the overall financial aspects of businesses. Their skills can also be utilised in a number of other business areas such as marketing and advertising.
Audit Accountants
Auditing accounting careers are concerned with the checking of company financial statements and ledgers. Auditors work in a variety of different industries and are mainly concerned with the methods and outcomes a business uses to make money. Auditing accountants are able to develop and specialise their careers within chosen industries. A strong eye for detail and good communications skills will be helpful within this area.
Budget Analysis Accountants
A budget analysis accountant does need strong analytical and quantitative research skills as they are concerned with financial business development. Budget analysis accountants also deal with managing business plans and performing negotiations across a wide range of businesses. Good communications skills are also a necessary requirement in this accounting career area.
Financial Accountants
Financial accountants perform a wide range of tasks within a number of different businesses. Ledger analysis and the preparation of financial statements are major duties in this accounting area. Most of the financial decisions from mergers and acquisitions to the employment benefits received by employees within a company will be made with the help of the financial accountant. This type of work can be very varied, and a broad and ever developing business knowledge will be needed for this accounting career.
Those considering any type of accountancy career should thoroughly research the various accounting jobs to find which type will interest them the most. Talk to professionals already working within these jobs to gain valuable inside information. Reading interviews with accounting professionals online and through financial magazines for each job area will help give an added perspective to the accounting job you are considering.
You might also like...