Private Financial Consultants or the Company Career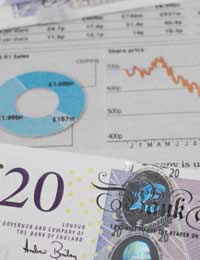 Choosing whether to become a private financial consultant or to take the company career will depend on many factors. Both have distinct advantages and benefits that should be weighed up by the individual. Your own personal work ethic will be a major factor, but both choices will entail a desire to succeed in this challenging career field.
What is a Financial Consultant?
A financial consultant, sometimes referred to as a financial advisor, is someone who will give advice to personal clients and companies on a range of financial issues. They can look at current financial plans and determine the best solutions for the future. They will sometimes be trouble shooters employed by companies to research where they are going wrong financially and how to fix these problems. They will also research and advise on the best financial products to suit a companies needs or personal finance products for individuals.
Company Career or Private Consultancy?
The question of whether to work for a company or to open a private consultancy will depend on a few factors. Qualifications are needed for this career and all private consultants will need to have certificates such as A Member of the Society for Financial Advisors (MSFA) or a Certificate in Financial Planning (CFP). This is not to say that those working for companies do not need to hold these types of qualifications. However, if you are starting off on a financial consultancy career it may be worth while applying for trainee positions within companies that are willing to pay employees to gain these qualifications.
Experience Counts in Financial Careers
A great number of private financial consultants have had many years of work experience within a number of company consulting jobs. This experience can be gained through a number of different industries including commercial banks, tax companies and the investment banking market. Experience of a wide range of financial issues and products will be necessary to start your own private consultancy. In many cases, private consultancy firms will have other employees or partners who have experience in different financial fields.
Company Careers
Many financial consultants start off their careers in what is known as a tied company role. This means working for a company such as a bank and only dealing with the bank's specific financial products. A multi-tied financial consultant or advisor will usually work within a company, again such as a banking environment. However, multi-tied consultants will deal with a variety of different companies and will advise and sell products for those companies. These roles will usually be heavily sales based and qualifications will be needed. But they will give an excellent base to acquire the skills and experience needed if considering a future as an independent consultant.
Working Hours and Salaries
Becoming an independent consultant usually means that you set your own hours; and these can be very long. You are basically working for yourself so the more hours you put in the more profit you can make. Those working for companies can have more regular hours and this factor does need to considered, especially by those with families. Salaries can be high, especially for those who excel in the field of sales. Company consultants will usually receive a base salary and then commission on top of this.
Career Progression
Qualifications are the key to career progression within a financial consultancy career. Many companies will pay for their tied consultants to gain extra qualifications. Consultants that work for themselves will need to pay for their own career related qualifications. Consultants who work for international companies often have the opportunity to work abroad in different branches. This option will not usually be available to someone who has their own small consultancy company.
More Freedom with a Private Consultancy
Freedom to choose your own hours is a plus when many people are considering their own private consulting jobs. You can work from home and choose which jobs to take within your own business. Many private consultants will specialise in one area only such as personal finance or pensions and insurance advice. Although you can set your own hours, any business will succeed or fail by how much work you intend to put into it. If you are considering this option then you do need to have a strong work ethic and a desire to succeed.
Weighing up all the benefits and considerations will be the best way of deciding if a company career or a private consultancy is the way to go. If you are starting off as financial consultant then gaining as much qualifications and work experience as possible within a company may be the wise option. You can then put these skills to use when the time comes to open up your own financial consultancy sometime in the future.
You might also like...