Essential Qualifications Needed for a Consultancy Career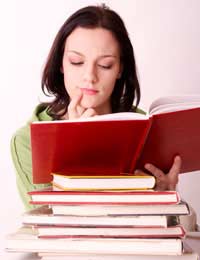 There are essential qualifications needed for a consultancy career as required by the Financial Services Authority (FSA). The basic qualifications will give you the grounding for your consultancy career, and further qualifications will help you progress with your career.
Basic Qualifications
Before anyone can act as a financial consultant or advisor they will be required to have sat exams to gain basic qualifications. There are various routes into a financial consultancy career, and you can progress to this job role from variety of different financial jobs. You may already be working within a financial environment such as a bank or financial institute. You can then sit the FSA exams to begin your career as a financial consultant or advisor.
Certificate in Financial Planning
All financial consultants and advisors are regulated by the Financial Service Authority. The FSA requires that an exam must be passed in order to practice financial consulting. Passing this exam will give a Certificate in Financial Planning (Cert.FP). There are equivalents to this exam and once basic certificates have been gained consultants and advisors can then develop their careers with a host of different qualifications.
Levels of Qualifications
There are two main levels of qualifications for financial consultants and advisors; they have been designated A level and B level. The A level qualifications are the minimum qualifications needed to become a financial advisor. These will include such qualifications as:
Pensions Simplification
Integrated Financial Planning
UK Financial Services, Regulation and Ethics
Investment and Risk
Financial Protection
Level B qualifications gained do show a higher level of knowledge and expertise within chosen fields. The level B qualifications are equivalent to the credits that make up undergraduate degrees. Those with level B qualifications may then be eligible to membership of professional financial bodies. Level B qualifications will include:
Business and Financial Planning
Personal Investment Planning
Supervision and Sales
Personal Tax
Trusts
Work Experience
Although qualifications are important for career progression, many employers are also looking for a good level of work experience. Work experience is vital in order to be able to deal competently with clients and colleagues. There is no substitute for on the job learning and there are many skills that can be gained through work experience. However, passing exams and gaining extra qualifications will show a level of career commitment to present and future employers.
Employee Training
One way of gaining employee training towards becoming a financial consultant is to find employment within a firm of financial advisors. Becoming a Para Planner will allow you to provide support and follow the day to day activities of qualified consultants. Para Planners will usually undertake three years of this training before becoming Independent Financial Advisors. This is an excellent way to gaining work experience and skills through professional financial advisors.
Other Employment Options
Other ways to obtain necessary skills and qualifications is to gain employment through financial institutes. Banks and building societies sell a wide range of financial products and services and also provide in house training. If you do get your foot in the door in this type of financial environment then there are excellent career progression options. Commercial and investment banks will usually pay for study time and exams if they feel employees have the aptitude for financial advisory services.
Gaining qualifications is always the right move when it comes to career progression. However, work experience does count for a lot and a combination of experience and qualifications will show career commitment to employers. Skills and qualifications will also be invaluable in the future if you are considering setting up your own financial consultancy. Further advice on financial qualifications can be gained through the Financial Services Authority website.
You might also like...