Why Choose a Career in the Insurance Market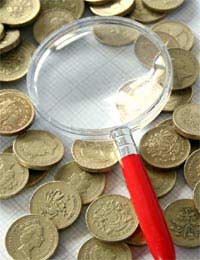 Good career prospects, exciting and challenging jobs, and high salaries are just a few reasons why people choose a career in the insurance market. Around 250,000 people work in the insurance sector and there is a wide range of career options including underwriting, claims adjusters, financial advisors and sales. Anyone who is financially minded should consider the insurance sector as a career option.
Diversity of Insurance Jobs
If you have some form of degree, especially in a financial area then the doors should be open if you are considering an insurance career. Choosing which area you wish to specialise in will take thorough research, and additional qualifications may be needed. Insurance career options can include:
Underwriters
Insurance brokers
Insurance account managers
Insurance marketing
Actuaries
Insurance risk consultants
Insurance law specialists
Personal and business insurance claims adjusters
Investment analysts
Reinsurance
These are just a few of the many insurance jobs available. Knowing your skills, personality, and strengths and weaknesses should help you make the right career decision.
Insurance Industries
Before choosing your insurance career you should also be aware of the different insurance markets if you are considering in specialising. General insurance is related to protection and includes everything from personal injury and home insurance to major installation protection where companies are concerned. Life insurance is concerned with various forms of protection such as injury or death, and can also include pensions and investments. General insurance and life insurance are two of the most recognisable and major forms of insurance marketing areas. But there are also a huge number of insurance areas outside of these two insurance areas.
Salary and Benefits
Salaries for graduates entering the insurance market are good. First year employees can expect a salary of around £25,000 depending on the company, geographical location and job type. Some industries, such as the banking environment do offer excellent benefits. Profit related pay and performance bonuses will also add to the original salary. Sales commission for insurance agents can be high and the more you sell the more you will add to your salary. Travel within this career is a real possibility especially if working within a global company with international offices.
Qualifications
Insurance employees who really wish to progress up the career ladder towards the higher paid insurance jobs should consider gaining professional qualifications. A range of qualifications are available from the Chartered Insurance Institute (CII). The ultimate qualification is the Fellowship of the Chartered Insurance Institute. For anyone looking to reach the top of their insurance career this qualification is the one to go for and is highly respected within the insurance sector.
Finding the Right Career
The choice of jobs available within the insurance sector is diverse and finding the right career option will take some research. Employees do have the chance to specialise, but all insurance jobs will usually be related to some form of personal or business insurance. Careers advisors, recruitment agencies and attending financial graduate fairs will be the best options if you are unsure which avenue to take within the insurance sector. Don't forget to talk to people who already have careers within the insurance sector as this is the best way to gain inside information.
The insurance world is not simply a case of selling insurance policies. Excellent financial acumen is needed for the higher level jobs especially when working for the commercial and investment banking sectors. Financial analysis, and risk and assessment careers are much sought after jobs in the insurance world, and competition for these jobs is fierce. However, the rewards in terms of salaries and job satisfaction are also high if you do progress to one of these prestigious job roles.
You might also like...