Commerce and Industry Careers Explained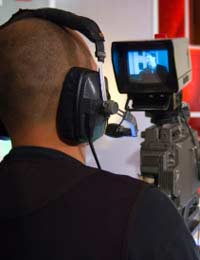 The commerce and industry is a very large business sector and does include a huge diversity of financial jobs. At its most basic form the commerce and industry sector is concerned with the trading of goods and services. Companies in this sector can include well known international trading companies and the scope for career progression is excellent within this business sector.
Types of Businesses
Commerce and industry covers a wealth of different businesses and deciding the area you wish to work in will help narrow your choices. Researching the different business areas should help you ascertain which would be of most interest to you. Businesses within the commerce and industry sector will include:
Media
Telecommunications
Industrial manufacturing
Technology
Retail businesses
Construction and property services
Professional services
Fast Moving Consumer Goods (FMCG)
Non profit organisations
These are just a few of the business areas within the commerce and industry sector. Most of these businesses, especially the well know companies, are excellent financial career choices. Business growth within these companies is usually excellent and career progression can be rapid for talented and hardworking individuals.
Finance Jobs within Commerce and Industry
The jobs available within this industry will be dependant on the qualifications and work experience you have gained. Career progression may also be dependant on the size of the company you decide to work for. However, many of the international companies do have fast track training programmes available and will take graduates from a wide range of academic fields. Finance jobs can include finance and business analysts, finance directors and controllers, auditors and tax experts, accountants and business planners.
Where to Find Commerce and Industry Jobs
Specialist recruitment agencies are a good starting point for finding jobs within the commerce and industry sector. They will have vacancies for qualified and part qualified individuals within a range of businesses. They will also have many contacts with human resources departments within companies. Recruitment consultants will be able to give the best information and advice on those thinking of a career within the commerce and industry sector. They should be able to find the right job to suit your skills and qualifications whether you want to work for an international blue chip organisation or a smaller company.
Attend Career Days and Career Fairs
Recruitment agencies regularly have career days and evenings dedicated specifically to those who are part qualified and looking for career advice. Students can meet and talk to recruitment consultants and clients from many businesses within the commerce and industry sector. Graduate career fairs are also another way to gain information and advice within this sector. You can talk to professionals already working in this industry and find out exactly what the different jobs entail. Researching your career options thoroughly is the best way of making sure you take the right career path.
Entry Level Finance Jobs
There are a number of ways to gain entry level finance jobs within the commerce and industry sector. If you are a graduate with some form of financial degree such as economics or business you may be accepted on a fast track management programme. You can also apply directly to companies for entry level positions such as accounting assistants, finance assistants and payroll clerks. If you have the aptitude for this type of work then business support should be available from employers through in house training. Employers know that their business growth is dependant on their employees and may provide employee business support such as paying to study for further professional qualifications.
The commerce and industry sector employs a huge number of financial professionals. Graduates should consider this sector if they have some form of business qualification. Career progression can be rapid for talented employees and starting salaries for graduates are usually excellent. Taking as much advice and information from those who already work within businesses in this sector should help you make the right career choice.
You might also like...