Choosing a Job in the Commerce and Industry Sector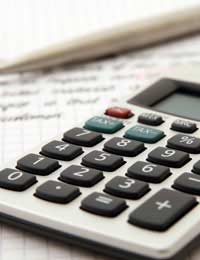 Choosing a job in the commerce and industry sector need not be a hard task if you have the relevant finance qualifications. There is wealth of jobs covered in this sector and business minded professionals can do well. Career progression within the larger companies can be rapid for talented and hard working individuals.
Commerce and Industry Sector Jobs
A wide range of finance professionals are always needed within the commerce and industry sector. Regardless of whether your speciality is in tax, accounting or in general finances you will be able to find jobs within this sector. Conducting a job search on the internet will bring up many recruitment sites with jobs in this sector and the choice of actual business areas is enormous. The first start to choosing a career in this sector will be to examine the different business areas and find one which will interest you the most.
Commerce and Industry Business Areas
The amount of businesses in the commerce and industry sector is limitless. Business areas include leisure, property, media, fast moving consumer goods (FMCG), retail, telecommunications, professional services and industrial manufacturing. This gives potential employees a lot of scope when it comes to searching for jobs within this sector. Businesses are some of the most recognisable names in the world and getting your foot in the door of these companies is the perfect place to start a career. Researching these business areas should allow you to narrow the field down to one or two business areas that will suit you.
Jobs in Commerce and Industry
As far as financial careers go the scope is also limitless. Financial jobs in commerce and industry will include:
Financial Accountants
Financial Controllers
Marketing Managers
Financial Analysts
Financial Planners
Tax Specialists
Auditors
Systems Accountants
These are just a handful of the job areas available within this huge sector. Your career choices will of course be dependant on your qualifications but those who have studied business, economics or have some form of financial qualifications will be looked on favourably.
Career Paths
Once you have gained entry into your first commerce and industry job, and have the correct qualifications, there are a number of career paths open to you. For instance business planners can go on to consider jobs in commercial and strategic roles or jobs such as financial controllers and managers. Financial controllers can move on to become financial directors or make a move into other commercial financial roles. There is almost no limit to career progression within this sector as long as you have the work experience and the correct qualifications for the jobs.
Career Travel Opportunities
One of the most appealing aspects of working for a large multi-national company is the chance to work abroad. In the commerce and industry sector there are always opportunities available for secondments abroad to enable employees to gain more experience. Some companies will actually send their trainees abroad to foreign branches during the training period. If career opportunities abroad are important to you then you should consider jobs with large multi-national companies.
Skills and Qualifications Needed
Financial qualifications will always been needed, and good financial and business qualifications such as a Master of Business Administration degree will go a long way. However, a wide range of academic qualifications are accepted in the commerce and industry sector and training will usually be available to the right employees. Other required skills will be good communication skills, both oral and written, good financial and analytical skills, and good leadership skills. The ability to fit in well within a team and negotiate easily with clients will also be a useful skill in this sector.
Get Vital Job Information
If you want to take a closer look at what actually goes on within the commerce and industry sector then both the British and the London Chamber of Commerce websites will be helpful. Both Chamber of Commerce websites have a huge amount of business networking information and free advice on numerous business and job related issues. These websites will be a good starting point in order to get a feel of how this business sector actually operates. The sites also offer online business networking opportunities and will keep you up to date with latest commerce developments.
The commerce and industry sector can open up some very exciting and challenging career paths. Starting salaries in this sector are usually excellent and there are good career progression routes. Choosing a career in this sector can allow you to become an important part of a company, and the financial rewards available will usually reflect the important role you play.
You might also like...