Career Choices in Investment Banking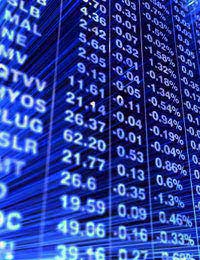 Investment banking is thought by many as the fast track career route to earning high salaries, especially with a job in the City.
nvestment banking can bring very high salaries for the right people and this is a reason why many graduates choose this career option. Strong academic qualification will be needed for this career and a drive to succeed is essential.
Why Choose Investment Banking?
Investment banking careers are concerned with borrowing and investing money and giving financial advice. Other services include fund management, securities trading and investing and raising money for other institutions. London is of course one of the largest investment banking centres in the world and those aiming for a long term career with a high salary should consider this location. The earning potential for an investment banker in a large company in London is unlimited. This factor is one of the largest incentives towards the world of investment banking for graduates.
Investment Banking Jobs
Investment banking jobs are diverse and there are different job roles available depending on the skills and qualifications of the individual. Investment banking careers and finance jobs within this market will include:
Fund management for companies and private clients
Financial analysts and researchers
Sales advisors
Trading, buying and selling of financial products with the intent on making a profit
Financial sales advisors
Risk management
Financial engineering, which consists of financial product structuring for clients and companies
Corporate banking and financial services
Chartered accountants
Investment Banking Skills
Investment banking is not for everyone as it is a highly charged and demanding career. The ability to work long hours will be needed and also the ability to work to strict deadlines. Constantly developing your knowledge of your chosen financial sector as well a head for current affairs are also required skills. An aptitude for business and financial knowledge are usually two essential skills needed for the investment banking world. Some job roles will also require employees to be fluent in different European languages as well as strong communication skills with clients and colleagues.
Academic Qualifications for Investment Banking
Strong academic qualifications are a necessity for a career in investment banking, especially for the large London companies. A degree in any subject can be acceptable but degrees such as economics, maths, physics, finance and business will be especially useful. Postgraduate qualifications will not usually be a necessity as there are graduate trainee positions available for a fast track route to a career in investment banking.
There are qualifications required by many banks and these will include sitting exams run by the Securities and Investments Institute for the Financial Services Authority. Other necessary qualifications will include the Chartered Financial Analyst Charterholder which takes at least three years to complete. The CFA Charterholder certificate is a necessity for most investment bankers.
Investment Banking Internships
A good way to get your foot in the door and begin your investment banking career is to gain an internship. Internships with banks will give you excellent work experience within a range of finance jobs and can lead to a permanent job offer. Competition for investment banking internships is fierce and researching your intended company thoroughly is advisable. Internships usually last for around three months and can take place during the summer breaks if you are in the middle of gaining qualifications.
If you think you have the aptitude, qualifications, stamina and drive to succeed in the world of investment banking then it can be a very rewarding career choice. The competition is fierce for all investment banking jobs especially with large, well known companies in the City. However, the salary and benefits of an investment banking career are well worth the effort needed to succeed in this demanding work environment.
You might also like...