Are You Right for a Corporate Investment Career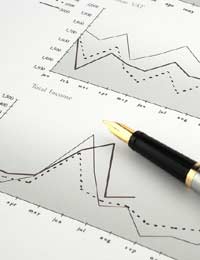 If you are good with figures, have an analytical mind and want to work in a fast paced, challenging environment then you may be right for a corporate investment career. Corporate investment careers are often thought of as the glamorous face of the financial world but it can be a volatile market and a drive to succeed is a requirement.
What is Corporate Investment?
Corporate investment careers come in many different guises. If you have the skills and qualifications you can find jobs such as investment bankers, financial analysts and corporate traders. Salaries are very high for graduates in these types of finance jobs but so is the competition to actually win the jobs. Finding the right career in the corporate investment world may simply require a job search but beating the other competitors will be hard.
Recruitment Process Statistics
The high salaries offered by investment banks are a major reason why a large number of graduates apply for finance jobs in this marketplace. Many investment banks receive around 9000 applications per year for every 150 job vacancies. Around 7,500 applicants will not get through the first stage of the application process. This is a career where planning and research before the interview is of vital importance if you are to get through the rigorous interview process.
Personality Requirements
One way of finding the right career is to take a personality test. Some companies are able to define the right career for individuals in relation to their personality. Psychometric testing has been used more and more by employers to make sure their potential employees have the right personality for the job. Taking a personality test should help you to be aware if you have the right personality and motivation for a job in the high pressure world of corporate investments.
Required Skills for an Investments Career
There are a number of skills that are required in the corporate investments sector. Although some of these will be based around qualifications, and skills gained through work experience, there are also a number of personal attributes that will help employees succeed. These will include:
A determination and drive to succeed
An ability to handle pressure and cope with strict deadlines
Excellent communicators with both oral and written skills
High levels of energy and commitment
The ability to work long hours
Excellent attention span and the ability to stay focused
Excellent leadership skills and the ability to work well within a team
Analytical thinking and excellent numerical skills
The Volatile Job Market
The need and drive to succeed is a requirement for a job in corporate investments. Salaries are high but it is a volatile market where performance is important. Around 10% of the investment banking workforce is let go every year due to poor performance figures. It is fair to say that there is no slacking in this career, and if employees cannot handle the pace and do not supply results they will not last long.
Study, Training and Development
Investment careers do involve long hours; graduates can expect to spend around 12 hours per day in the office in their first year. Passing exams during the training period may also be required, which will mean study at home and in classes in the evenings and weekends. Salaries are very high once qualified but there is a great deal of work involved to continually develop a career in corporate investments. Dedication and commitment are vital requirements if you are to succeed in this career choice.
Talk to Those in the Profession
If you are considering a career in the corporate investments world then talking to people who already have careers in this area will be beneficial. Attend financial graduate fairs where you can speak to representatives, recruiters, and employers from the corporate investments sector. You will gain an idea of what is involved within this career and whether or not it will be the right fit for your skills and personality.
A career in corporate investments will not suit everyone, even if your sights were set on this type of financial job. The hours are long, the work can be intense and the competitive environment is not right for everyone. However, if you do have the talent and skills to succeed then this can be one of the most financially rewarding and exciting careers in the financial industry.
You might also like...