Types of Tax Career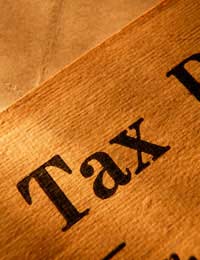 For many people a tax career would not be their first choice simply due to the connotations that the word tax brings about. However, in many cases, the familiar idea of the dreaded tax person is unjust and there are many different types of tax careers that can be considered. A tax career can be challenging and varied work and those with commitment can go far.
Career Choices
There are two main choices when it comes to the tax environment. These will be either working for the government in agencies such as the Inland Revenue or working as employee in an industry or commerce setting or a private practice. Job searching these sectors will bring up a variety of different job options and the various qualifications that are needed for each job. Career advisors will be able to give the best advice when it comes to working within these industries.
Types of Tax Jobs
Career options within this financial sector are diverse and obtaining these jobs will be dependant on qualifications and work experience. Jobs can include:
Accounting Staff
Finance Managers
Consultants
Corporate and International Tax Accountants
Employment Tax Managers
Tax Lawyer
Tax Advisors
Fund Managers
Auditor
These are just a few of the huge range of jobs available. Within the different industries there is also a huge range of finance jobs available within tax offices. For instance, within the Inland Revenue there are vacancies including finance support staff, IT staff, finance managers, accounting staff and audit support staff. Checking the HM Revenue and Customs recruitment website will give you an idea of the diversity of jobs available.
Entry Level Positions
If you are certain that you want a job that is specifically aimed to be a path towards a tax career then consider gaining an entry level job as a trainee. If an employer thinks that you have the ability and talent for this type of career then they should be able to help you towards achieving professional qualifications. One of the first steps should be to register with The Association of Taxation Technicians. You will then be able to study and sit the exam that, when passed, will mean you are qualified as a Tax Technician. From there you can progress within your career by obtaining further qualifications from the Charted Institute of Taxation in order to become a Chartered Tax Adviser (CTA).
Starting Salaries and Beyond
A tax specialist can be a very lucrative career choice. For instance, starting salaries for graduate trainee tax advisors will range from £20,000 to £37,000 depending on the industry and geographical location. Salaries for those who are CTA qualified can range from £30,000 to £60,000 for tax specialists and qualified accounting staff. A qualified or semi qualified auditor can expect salaries of between £30,000 and £40,000 depending on experience and job location. Qualified senior level staff salaries will be dependant on the length of service but after around 10 years this can be anywhere between £50,000 and £15,000.
Beginning your Job Search
Apart from applying directly to government offices such as the Inland Revenue there are a variety of ways to find jobs within the tax sector. Checking employment websites will be very helpful in sourcing tax jobs. Attending financial graduate fairs will help you gain invaluable career information. You will be able to speak to representatives from private and government agencies and employment sectors such as commercial and investment banks. Recruitment agencies are an excellent way to find the right job to suit your qualifications and experience. Recruitment agencies that specialise in tax jobs will have many contacts within the industry and are a good way for graduates to find employment within this sector.
There is much more to a tax career than the common perception of the employee who conducts a tax audit or inspects taxes on salaries. If you can show employers that you have career commitment by gaining the appropriate qualifications, you can progress quickly within your chosen career field in a diversity of roles. For talented and hard working individuals this can be an exciting and rewarding career choice.
You might also like...