A Guide to Contracting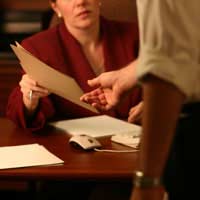 Contract employment has become a growing trend in the financial world over the past few years. However, the prospect of leaving a permanent role to take on the more precarious lifestyle of the contractor can be daunting. This article looks at the benefits – and potential pitfalls – of contract work.
Why Become a Contract Worker?
Contracting is popular with employees because the wages you can earn are more than an equivalent salary for a permanent job. If you have a particularly in-demand skill, the sums you can negotiate for a contract can be twice or three times as much as you could expect to receive for the same role as a permanent employee.
As well as a higher income, contracting is a good option for people who are frustrated by a lack of career progression in their current job, would rather avoid trying to climb the 'corporate ladder', or wish to spend a greater proportion of their time travelling or on holiday than a normal permanent contract would permit. You choose who you want to work for, and work when you want.
Why do Companies Hire Contractors?
Companies are keen to use contract workers for a number of different reasons. Often finding a capable full-time permanent member of staff can be a difficult process and just because a candidate performs well in an interview, there is no guarantee they will be able to fill the role successfully.
A contract worker ensures that the right skill set can be found more quickly, plus if the candidate doesn't measure up the contract can be terminated without a lengthy dismissal process.
Contractors also benefit because of their expert status. For example, if a new project needs a particular type of skill not readily available within the company, or if they require a short-term resource that would not justify a full-time role.
Perhaps more importantly for companies, hiring contractors works out as a cheap alternative to increasing their staff headcount.
Contract Roles
Some people are put off by the thought that contractors are given the most boring or unpleasant jobs. This is rarely the case and you always have the freedom to decline a job if you do not think it is suitable.
In fact, permanent staff tend to be stuck with the more unpleasant tasks because they have little choice but to accept what's given to them, A contract worker has the luxury of always being able to vote with their feet and find another contract if they wish to.
Taking Holidays
Freedom to take holidays is one of the most attractive facets of contract work! Most companies will manage the holiday rota of contractors alongside their permanent staff, so as long as you give appropriate notice periods there shouldn't be any problem with taking holiday.
The important point to remember is that you will not be paid for any holiday time you take (unlike permanent workers who are usually paid for 20-25 days' annual leave). This also includes Bank holidays! It is therefore important to make sure that you have built up enough savings to ensure you are not left out of pocket after a holiday.
Most experienced contractors aim to work between 44-46 weeks in the year and allow themselves up to six weeks of holiday which they spread out in between contracts.
Finding New Contracts
Firstly you should start by considering your skill set and how in-demand it will be with potential employers. You should contact a few employment agencies (most of the high quality agencies have both permanent and contract departments) to discuss your skills and also the going rate for those skills in the job market.
Talk to a few agencies so that you can get as much advice as possible. There is no harm with registering with as many agencies as you can, it will simply widen your potential client base.
Once your CV has been prepared and it distributed to companies, you will find that the application process is much more fast-paced than it is for permanent roles. Most companies will only expect a contract candidate to come in for a single interview and many companies will offer a role within a week of the interview, some even offer the contract on the same day.
Contract worker rates are usually either hourly or daily. The daily rate is most common in the financial sector and the industry average works out at around £400 per day. You will be expected to complete a timesheet that accounts for the hours you have worked and this will need to be signed each week and sent to your agency for payment processing.
Contract work can be challenging, flexible and highly lucrative. As an alternative to permanent work, it is well worth considering.
You might also like...