About Our Site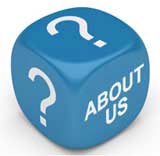 AFinanceCareer was formed to offer a unique reference point on extensive advice on working in finance.
Ever considered a career in finance? Perhaps you see your future self as a fund manager, an accountant or an investment banker. You might even be considering corporate law, marketing or insurance broking. If you are looking for a financial career there are a wide variety of different roles to suit all sorts of skills and personalities.
Recent stock market volatility has resulted in the announcement of significant job cuts from major financial institutions. Despite this, the finance industry will continue to thrive, because it remains the lifeblood of every major economy throughout the world. In the short-term, the financial world may be forced to restructure itself in response to recent events, but the career prospects for the sector as a whole remain strong over the longer term.
We believe this is the definitive internet-based guide to financial careers, with articles and features covering a wide variety of related topics. If you would like to find out more about the different career paths available to you, the qualifications you might need, or even how to contact specific employers and job agencies to discuss your options, this website will be of interest to you.

Related Articles in the 'Site Information' Category...