Using Finance Sector Recruitment Agencies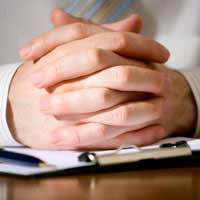 If you are searching for a finance job then using finance sector recruitment agencies will be a good starting point. There are recruitment agencies that specialise in a number of different finance jobs and they should be able to help you find a temporary or permanent job that will suit you.
Why Use Recruitment Agencies?
Searching for a job, especially the right job is a difficult enough task. Employment agencies are specifically designed to find a job for you that will suit your skills and qualifications. Walk down any high street in any town or major city and you should see a number of recruitment agencies. However, if you are looking for jobs specifically within the finance sector then there are agencies that only recruit for these jobs.
Recruitment Agency Fees
A recruitment agency will take a cut from a temporary employee's wages. Temporary employees are usually paid weekly and a percentage of this money will go to the agency. In the case of permanent employee positions the agency will usually be paid a set fee from an employer once the employee has been accepted as a member of staff. There are temporary to permanent positions, and fees will then be worked out usually on how long the employee has worked as a temp within the company.
Finding Finance Recruitment Agencies
Knowing which sector of the finance industry you wish to work in will help you find the right recruitment agency. There are specialist recruitment agencies that deal with a wide range of finance industries and some that deal specifically with only one or two. The Internet should be the first step in researching your recruitment agency options. Typing in key words into search engines such as "banking, accounting and recruitment agencies" should supply you with links to agencies that deal with this industry.
Using the Internet to Find a Job
All of the well known and smaller recruitment agencies should have their own websites. Searching these websites should bring up vacancies that are available along with contact email addresses for specific recruiters. On some recruitment agency websites you will be able to upload your CV and specify which jobs you are interested in. Potential employers can also view your CV online and contact you if they feel you may be right for a position. Remember there are some online only recruitment agencies that deal with clients and candidates via the Internet.
Contacting a Recruitment Agency
If you would prefer to talk face to face with a recruitment agency representative then simply phone for an appointment, email them, or drop by to make an appointment. Actually speaking to a representative face to face is the best way to make contact. They will be able to ask you questions and give information on career options dependant on your skills and qualifications. For some jobs within the finance sector, especially temporary entry level jobs, there may be tests to sit. These tests will be used to gauge your skill level in relation to the job you are applying for.
Benefits of Using a Recruitment Agency
When it comes to searching for the right jobs there are many benefits to using a recruitment agency. These benefits will include:
Experienced recruitment staff with years of experience placing employees within finance jobs
Agencies will have many contacts in the finance industry not available elsewhere
Employees will be able to specify which jobs they wish to apply for and which industries they will consider
Employees can choose temporary or permanent positions
Temporary jobs will allow employees to gauge whether they are the right fit within a certain industry
Employees without experience can be placed in entry level positions to gain valuable work experience
Agencies can give advice and information on further qualifications to help with career progression
Employees can specify the salary they desire with permanent jobs
Types of Finance Jobs
A wealth of different jobs can be found through specialist recruitment agencies. Accounting services, tax jobs, commercial and investment banking jobs, and insurance and financial sales jobs are just a few of the jobs and finance sectors available. Contacting a specialist recruitment agency will be the best option to finding jobs and contacts within your chosen industry. You will be able to specify the exact job type and the exact industry you wish to work for and this will help the recruitment agents narrow their search
Recruitment agencies are one of the best ways to find a job within your chosen career field. The experience and contacts that can be gained through a recruitment agency representative should not be underestimated. Employment agencies are an excellent job search option, and good agencies will be able to find the right job to suit your skills and job requirements.
You might also like...